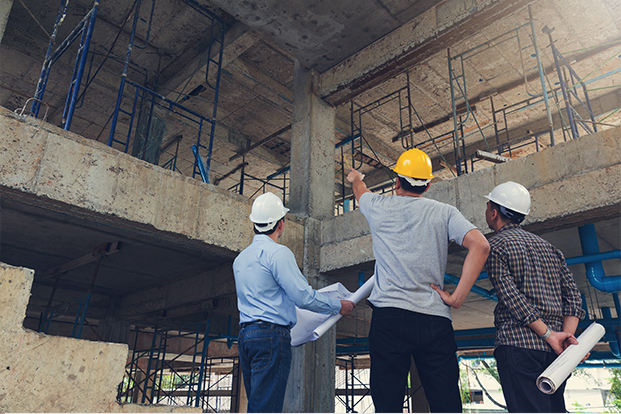 OPERATIONS
Where are team members confined to small or tight spaces, whether it's rows of workstations or manufacturing lines?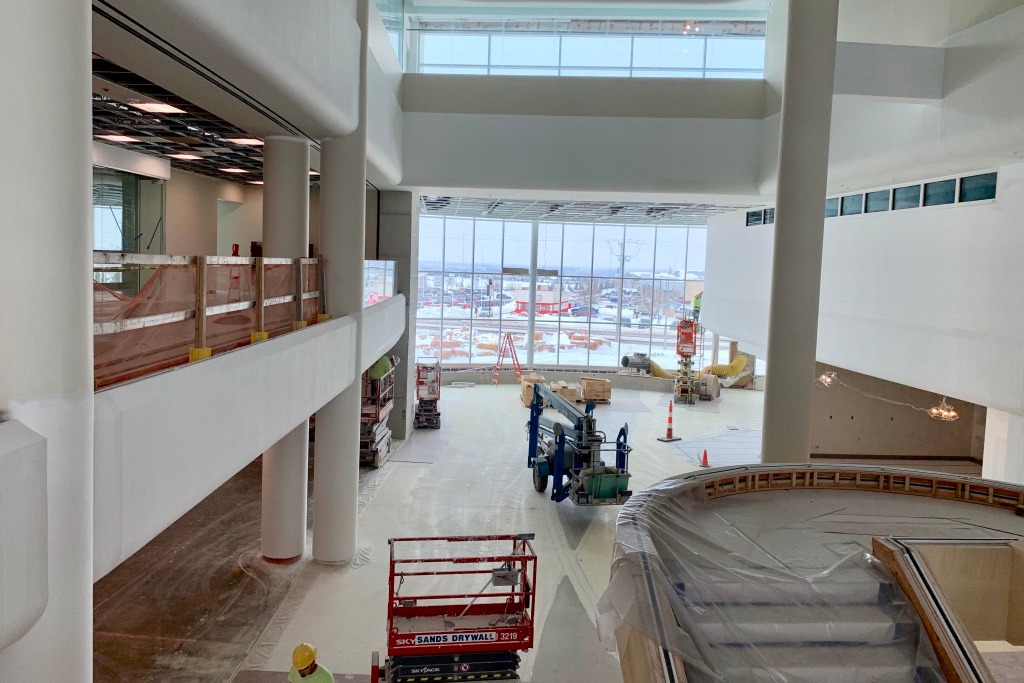 INTERSECTIONS
Where does foot traffic commonly lead team members to cross paths, from entrances to employee break rooms to copy rooms?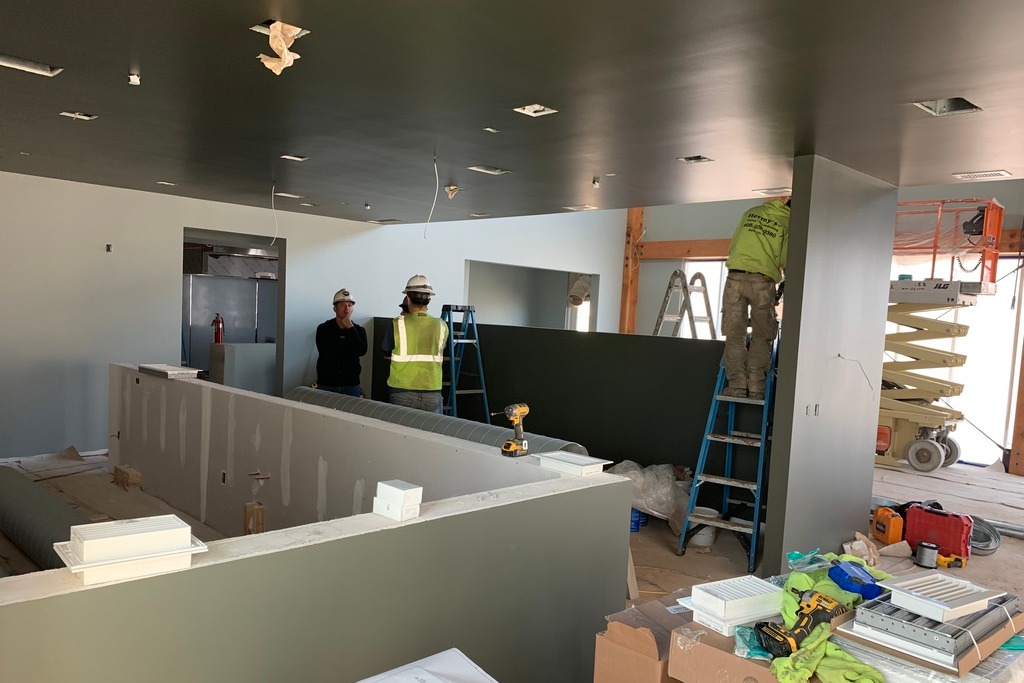 GATHERING PLACES
Where do team members most often gather or meet and for greater lengths of time, such as meeting rooms?
QUICK RESPONSE
Since many business owners are facing these same key issues with how their physical locations and workspaces function in a mid- and post-pandemic world, Journey continues to collaborate with company leadership teams to develop construction plans that adjust and improve for long-term safety and comfort for both employees and customers. We have teams ready to help today!
Many are taking this opportunity to make repairs and improvements to their spaces while employees are largely working from home, which calls one major question to mind…
How to navigate construction projects during COVID-19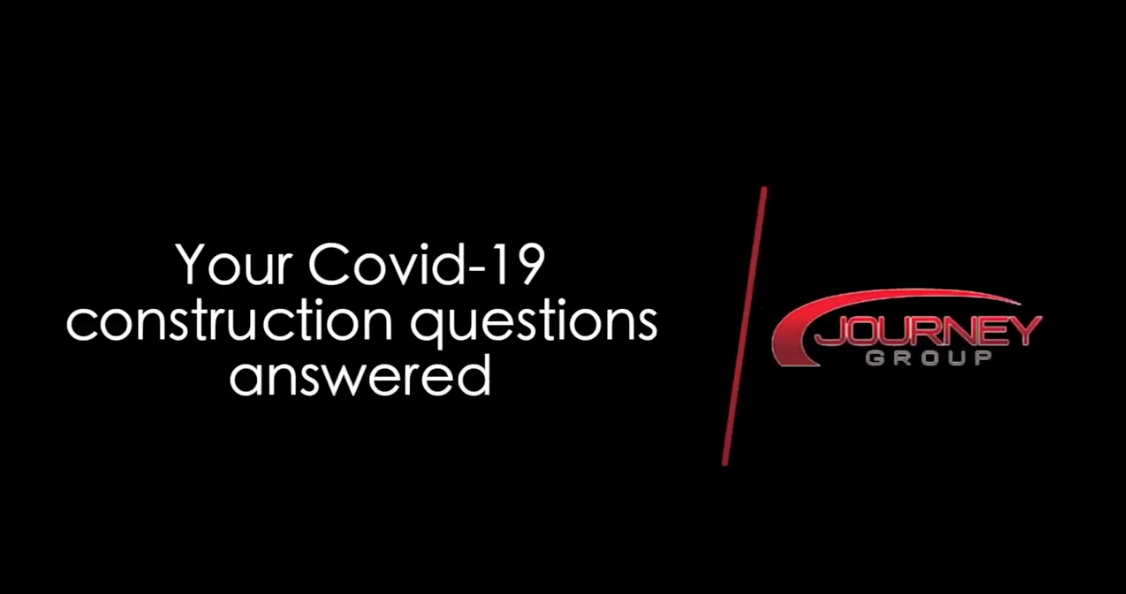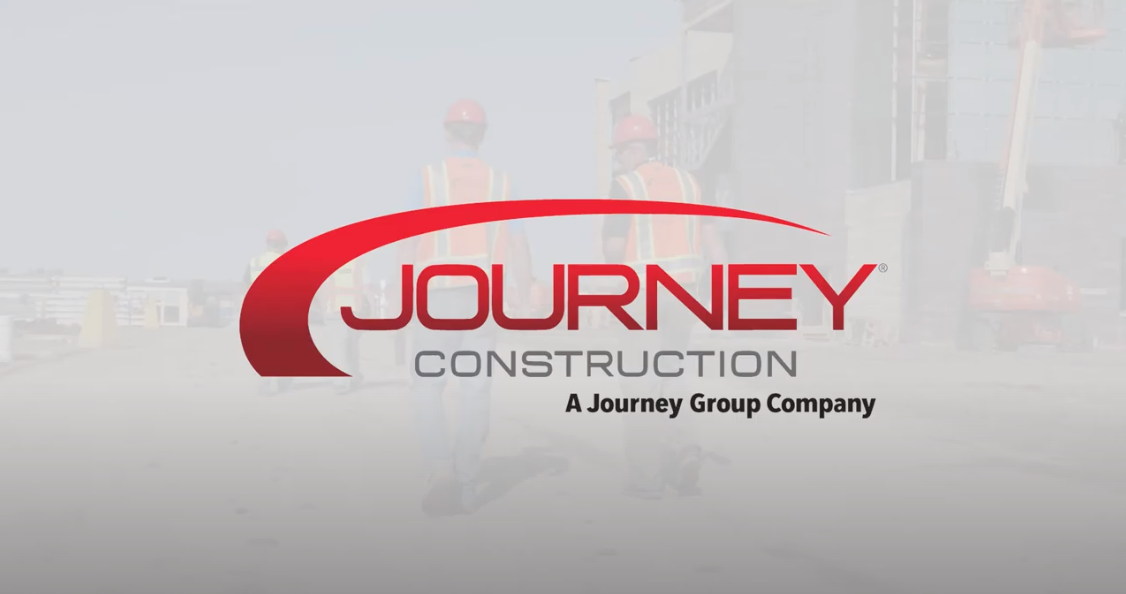 Ready to Talk to Our Team?
Enhanced Safety on the Jobsite
Basic Precautions
Every jobsite is outfitted with masks and hand sanitizer for workers, and visitors to the jobsite are kept to a minimum and by appointment.
Limited Contact
Onsite safety directors transition daily huddles to six-foot-distanced meetings, and every worker is educated and informed on CDC guidelines.
Indoor Considerations
When work moves inside, human-to-square-footage ratio is considered to avoid gathering workers, subcontractors, etc. in any one space for too long.
Tools & Equipment
Every piece of equipment that's touched is disinfected before and after each use, and portable restroom facilities undergo the same level of cleanliness.
Depending on your industry, you may be experiencing the lull in business many have identified as a pain point these past few months. But one unique opportunity that has arisen is a temporary decrease in foot traffic that can allow for more seamless, efficient construction projects. Journey Group can help you evaluate improvements to…